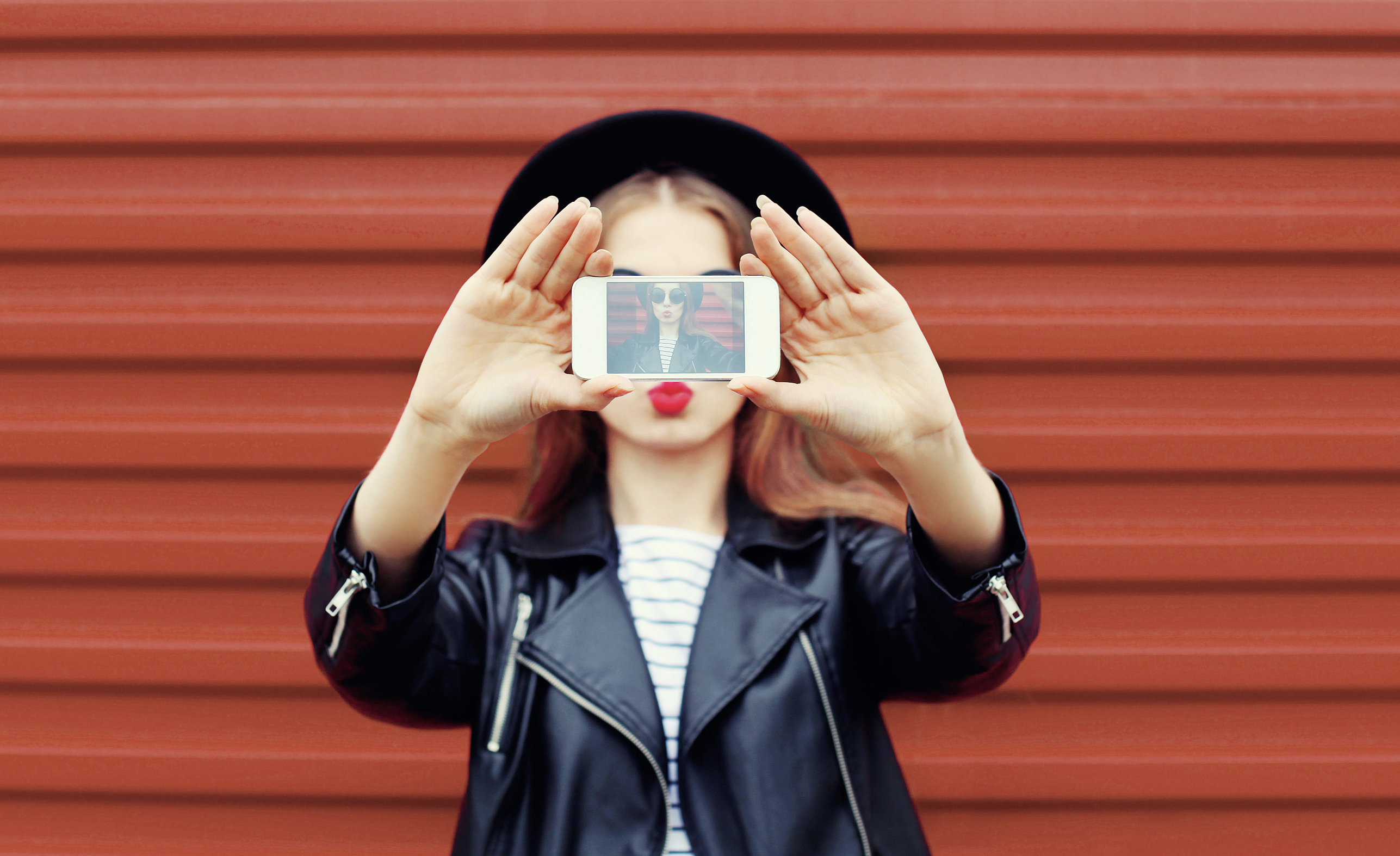 Take control of your grid and make your business 'gram slick and shiny. We know a thing or two about branding and socials so we have put together a few tips to create a consistent Instagram feed.
From the images you're using to the captions you write, have a read of the below and start implementing straight away…
Choose your colour palette
So you are likely to have a brand colour and palette already, if not fear not, but let's work under the assumption that you have. Choosing a colour palette that jumps off the page as soon as a new potential follower lands on your profile, is one of the cornerstones to creating a consistent Instagram feed. If you work with pink hues and tones, think about if the filters you use reflect this too. If you use a lot of monochrome in your branding, black and white images with a colour pop may work well for you.
In a nutshell, do the images you're posting match your branding?
From the presets on Instagram to apps like VSCO and Snapseed, there are loads of ways you can achieve that slick and polished look, without forking out a fortune. If you're already a Creative Cloud user, than our hands down personal favourite is the mobile version of Lightroom – all the power of Adobe at your fingertips!
Note: if you're confused about branding, colours and palettes, we can absolutely help so don't be shy and drop us a message – we will have you looking suave in no time (#shamelessplugalert!)!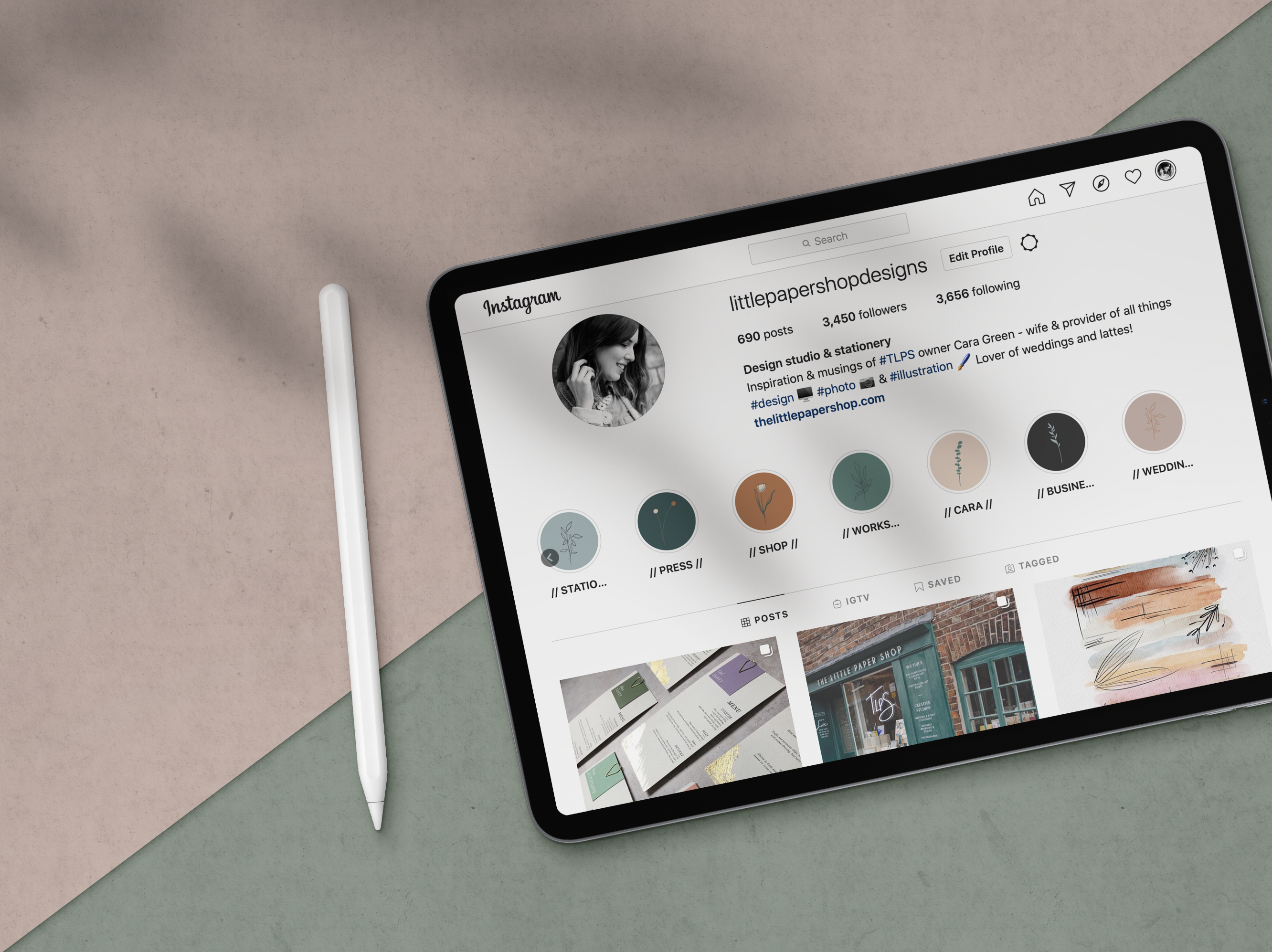 Organise your highlights
Love them or hate them, they are super useful for business profiles. Whether a proud home to your FAQs or a place to share glowing reviews from customers past and present, highlights are a massively under utilised tool on the gram.
If you're going to tidy them up, make sure you have a cover image that matches the content and a succinct amount of slides that relate to the topic you're talking about.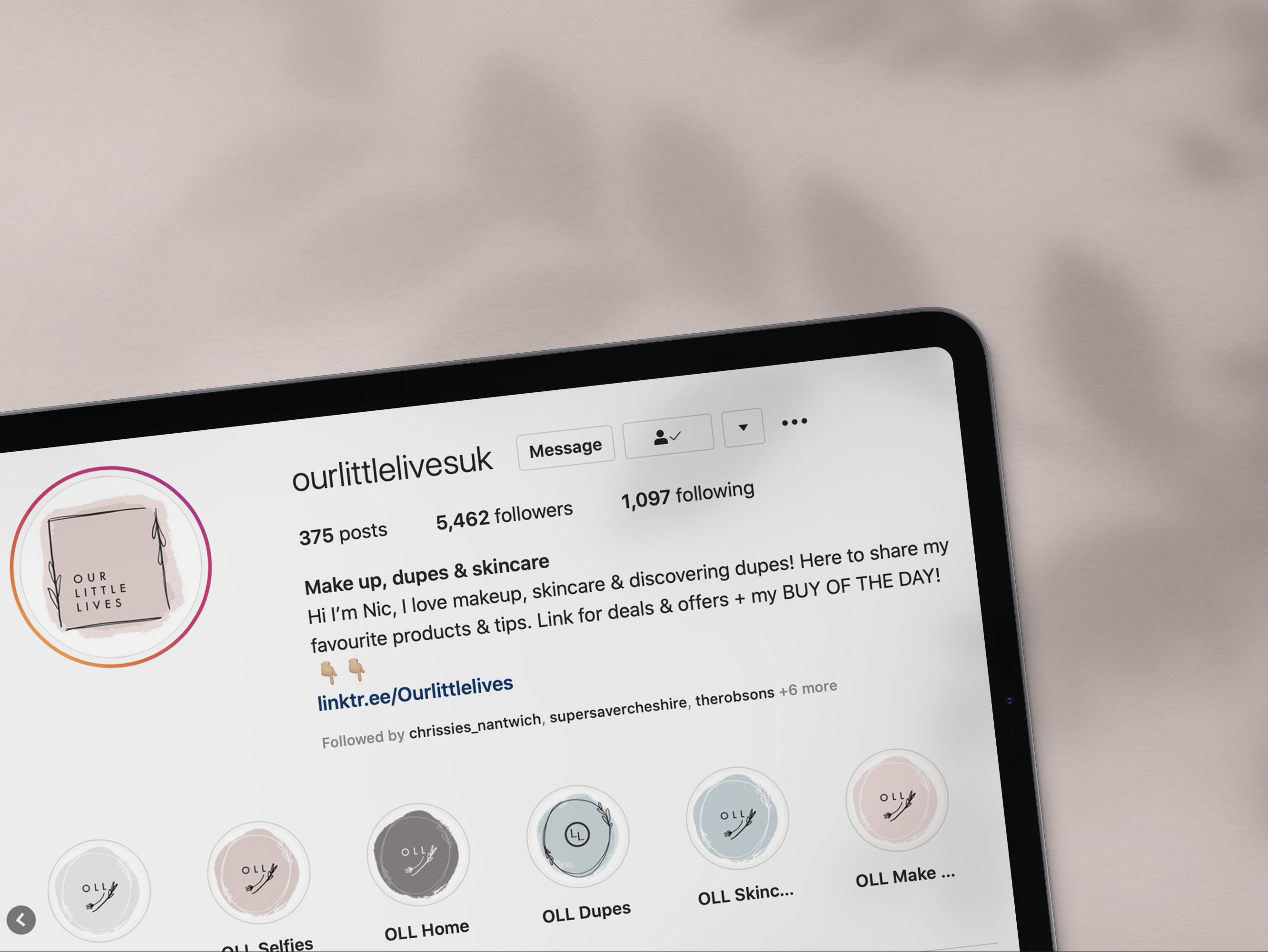 Set your tone of voice
Friendly or professional, warm or corporate? There are a million and one different ways of expressing yourself and you may already have a tone of voice for your business but translating that to Instagram can sometimes be the forgotten task. This will also help if you have multiple people posting to your account, it's all about that consistency.
Show up
Arguably the most important. Showing up continuously will help you build a connection with your audience and a following. Working through the steps above is great but it will be a lost cause if you post once in a blue moon. Set yourself a schedule and get creative with your posting, we promise you, it will pay off!
Our top tip? Get yourself a scheduling app, and block out time each week to upload your posts in one hit – then you can sit back, relax and respond easily to those glowing comments as they come in! Our app of choice is Planoly, which has both free and paid subscriptions versions to suit your particular needs. The Planoly Instagram feed is a lesson in itself of how to do Insta right, and full of handy social tips – well worth a follow!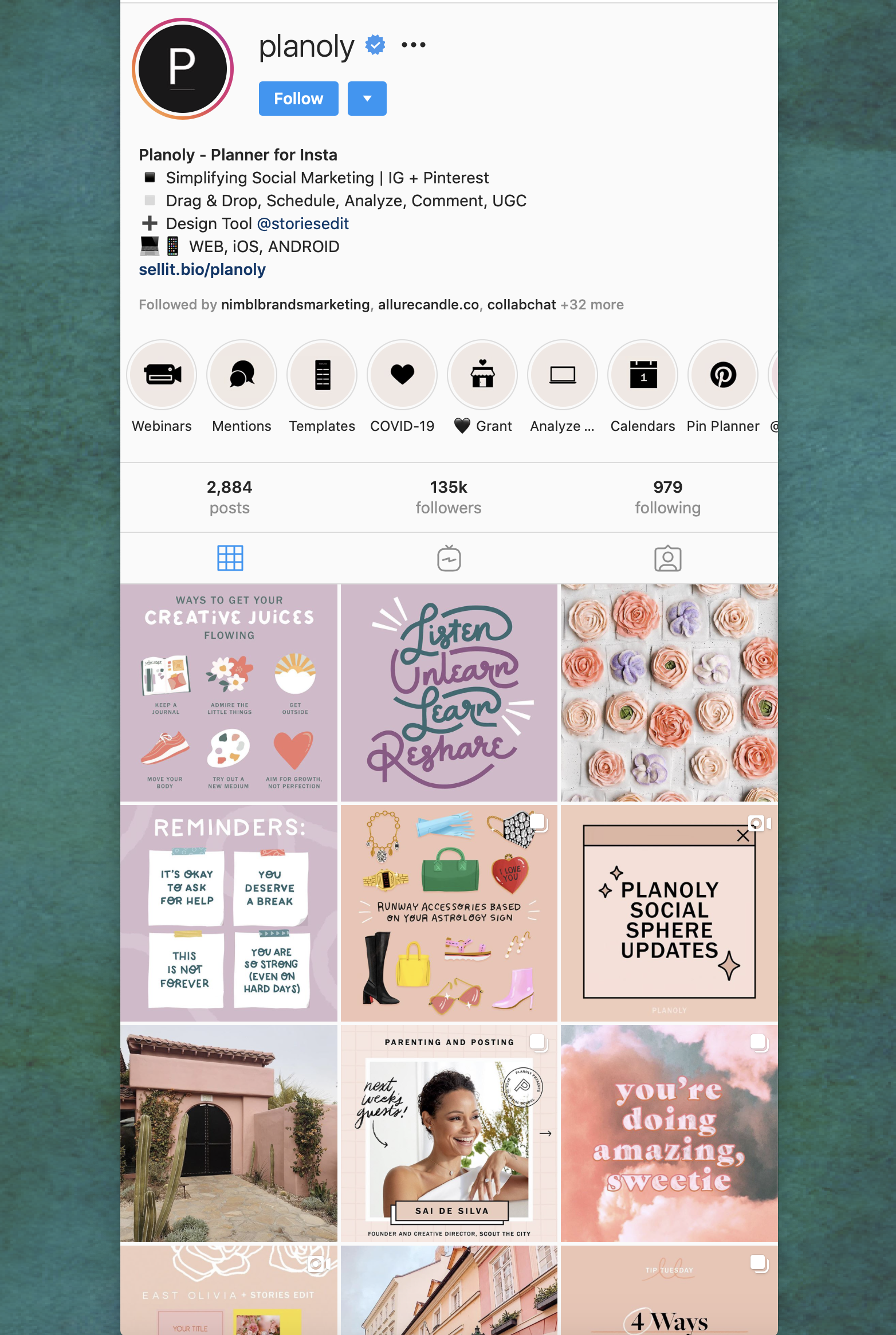 Instagram newbie or aspiring digital nomad, whatever your stance we can help you nail your business branding. Get in touch to book a chat and a virtual coffee!